Welcome to Southern Harvest. We are a family-run business that is all about growing - growing healthy, interesting food to share with family and friends, as well as native and cottage plants that bring colour, fragrance and habitat to the garden. Southern Harvest supplies you with quality cottage garden, native and vegetable and herb packet seed, with speedy service and advice.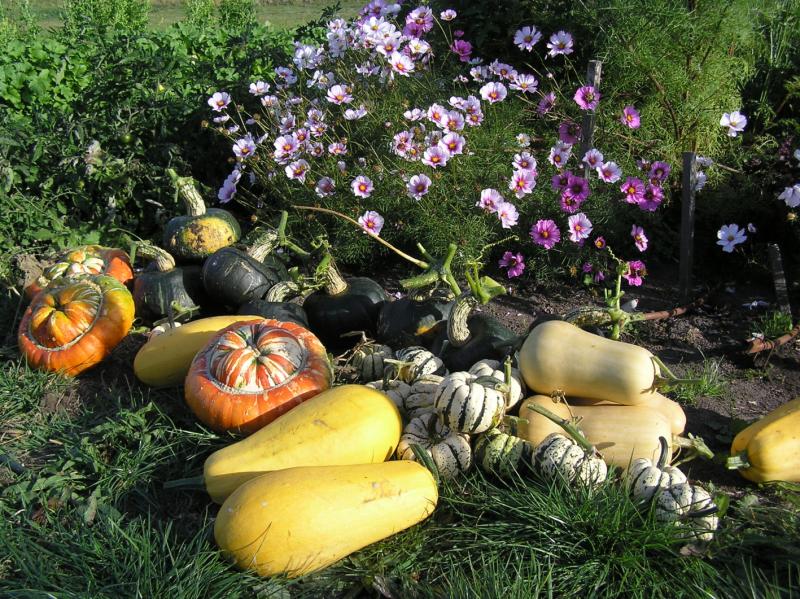 Nestled on 5 acres at the foothills of Mt Wellington in southern Tasmania, our winters are cold with regular frosts, so we value (and specialise in) plants for cool climates. We know the pleasure and reward of growing a bit of colour for the winterbare garden, as well as having something to take straight from the garden to the kitchen on those dark winter nights. Our daughters, Poppy and Bea, who inspired our logo, are a constant reminder of the joy and good health that gardens can bring to the young, the old and everyone between. We also grow organic garlic that we sell through Salamanca Market or over the internet. We stock a wide range of seeds both old and new varieties, we especially love heirloom (or heritage) seeds and the history associated with them.Check the website to see if the seeds are in stock.
The catalogue is still under construction. We will have extensive growing notes appearing under each of the headings/categories soon to help make it easier for you.
Enjoy the catalogue.